I want you to remember this date – October 16, 2011. That's the first day I saw new blooms on my Christmas Cactus.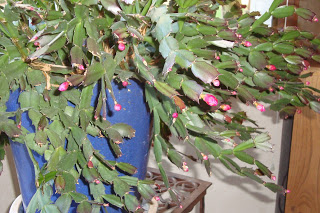 Last year, this amazing plant bloomed from Halloween to Mother's Day! Almost 7 months of blooms! I have it sitting in the west facing bay window of my dining room. Can't wait to see the show again this year.
I'll keep you posted on the progress this year. Have a great day.