This time of year many perennials start to look tired and shabby and overgrown. But a few, like May Night Salvia, respond well to a severe pruning right about now.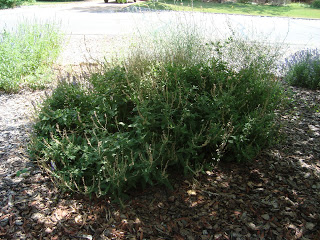 May Night salvia on July 7th
This is a large clump of salvias has finished blooming and was looking awful. So I cut them back to the basal rosette about 2″ above the ground level. Here is what they look like today.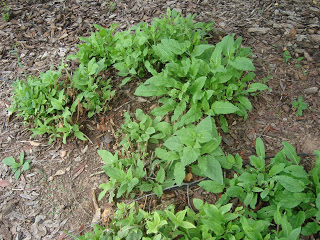 May Night salvia on August 7th
They are refreshed and will likely bloom in a few weeks. This is also a good time to transplant some of the salvia seedlings to other areas in my garden. While I'm at it, I will also divide and transplant my iris.