Have you ever wondered if you are pruning your roses the right way or at the right time?  How about planting perennials or shrubs at the proper depth?  How about fertilizing your trees or watering your yard in the winter?
Is there anyone out there that can help you with all of these questions and more? Yes there is.
Landscape designers and architects are great at designing beautiful landscapes complete with decks, sidewalks and waterfalls.  They can provide you with a detailed architectural drawing of their design and have it installed for you.  What they probably won't do is show you how to plant the design and how to maintain it properly.  They are not in the business of teaching you to become a better gardener.  That's where a garden coach comes in.
 Garden coaches help their clients find their "inner gardener".   I started my business in 2006 after going on several house calls for the CSU Extension Master Gardener program.    As you may know, master gardeners will come out to your home at your request to diagnose problems and offer solutions to your landscape dilemmas.  They are a valuable resource in our area and I highly recommend using their service when you have trouble in your yard.  When you want to learn how to avoid problems in the first place, then an hour or two with a garden coach might be a good way to go.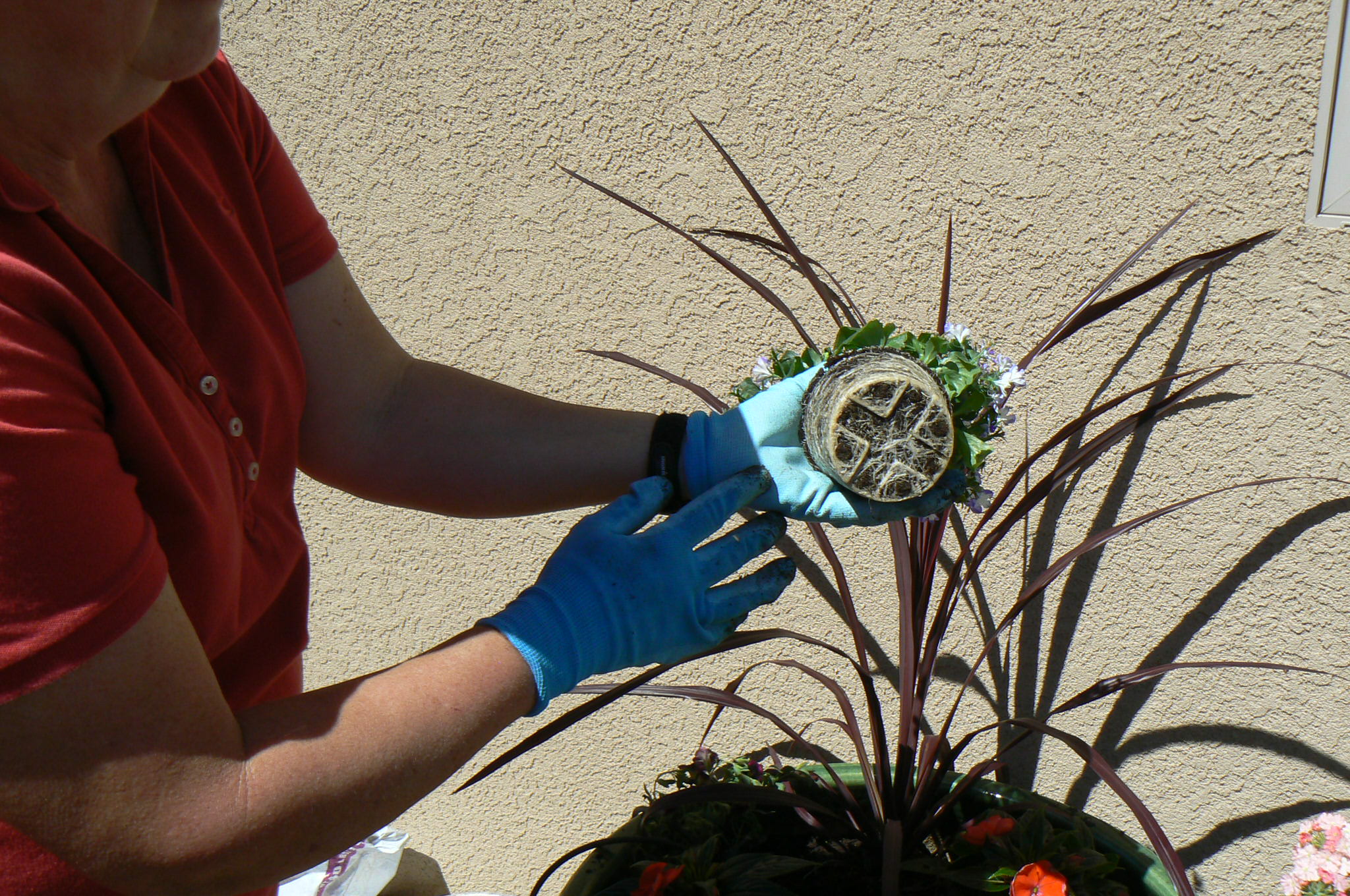 Garden coaches provide hands-on demonstrations and show you the proper techniques for maintaining your current landscape and help increase the functionality of it.  We help homeowners with irrigation schedules, fertilizing needs, planting requirements and more.   We can show you how to transplant shrubs and perennials, how to divide overgrown perennials and how to deadhead your flowers.
If you are new to your home and don't know what is in your landscape, we can identify what you have and assess the current health of those plants.  We can help you determine what should stay and what should go depending on your family and lifestyle.
Other services garden coaches provide are escorted trips to the garden center.  We show you how to "pop the pot" to check for healthy, uncrowded roots from annuals to container bound trees.  Good garden centers and nurseries don't mind customers checking the roots of their plants.  Garden coaches can also teach you how to examine the trunks of trees to be sure they are free of cuts, wounds or diseases.
We can also design landscapes.  From new construction to re-designing an existing landscape, we can create a garden that is beautiful, functional and easy to maintain.  There are many plants that thrive in our high desert climate that give you lots of "Bang for your Buck"  There are trees and shrubs that have beautiful flowers in spring, berries in the summer and colorful fall foliage.  Some of our xeric perennials attract butterflies, bees and hummingbirds with their showy flowers and have a heavenly scent for us to enjoy.
So now you know what a garden coach is.  We're kind of like your Grandmother who taught you how to crochet or make cinnamon buns like mine did.  We can help you become a better gardener and enjoy your landscape year round.